Building Safety Act
The Building Safety Act is a very significant piece of legislation with far-reaching implications for building owners and controllers, and of course residents too.
The Building Safety Act introduces many new rules and duties for the management of fire and building safety, and these will vary depending on the height of your building/s, with the greater number of measures in place for high-rise buildings, over 18m or seven storeys.
In addition, it allows for supporting legislation to be introduced, one being the Fire Safety (England) Regulations 2022. This places additional responsibilities on the Responsible Person, including checking fire doors quarterly and installing way finding
signage.
The work involved in discharging those duties (but not the accountability) can be delegated to Rendall & Rittner should clients wish. Please contact us if this is an option you would like to explore.
Our dedicated Health and Safety team continue to monitor the requirements to ensure compliant guidance is provided.
Building Safety Act bite-sized fact sheets
We have created a series of briefing notes for our clients on key aspects of the Building Safety Act.  Download them below!
Building Safety Act Broadcast video
In this Broadcast (held in late February 2023) we update you on progress of the legislation and go through what the key implications are.
Building Safety Act Broadcast video #2
One of the key aspects of the Building Safety Act (BSA) is the new role of the Principal Accountable Person (PAP).  In this client Broadcast from July 2023 we give an overview of the role.  The video will ensure you understand the changes introduced under the BSA and what the responsibilities of a PAP are.
The Broadcast also covers updates on the BSA since our last broadcast, as well as the registration process and safety cases. 
Building Safety Act Broadcast video #3
In this latest in our series of Building Safety Act Broadcast videos (from August 2023) we give an update on the building registration process focusing in particular on the recently opened stage 2.
With Peter Clark from Ark Workplace Risk we also look at the role of the Building Safety Director and a potential solution to it for RMCs and RTMs.
Policies and procedures
We provide property management employees, including on-site team members, procedures for managing safety on developments.
We work with SafeContractor to ensure our approved contractors, working on the schemes we manage, are all externally accredited to a safety procurement scheme. This ensures they all meet a benchmark standard.
Governance
The Group's Health and Safety Management System is accredited to ISO45001:2018.
• We are audited annually by the British Safety Council against their 5 star audit and against ISO45001:2018 standard.
• We use independent health and safety consultants to undertake annual fire and building risk assessments at all our managed developments, with regular on-site reviews.
• Additionally our health and safety team conduct internal audits led by our Compliance Manager. We are aiming to complete 100 this year.
• We have a health and safety committee with members from our on-site teams. This enables direct, regular communication with Sue Petri the board director with overall responsibility for health and safety.
• Our executive health and safety committee is attended by a number of board members and is chaired by the head of health and safety. External safety consultants are members of both our H&S committees.
• Health and safety is regularly reviewed at Board level and we have clear H&S objectives within our business plan.
• Health and safety committee members undertake peer audits to support and provide best practice.
• Quarterly health and safety inspections by senior management give a fresh perspective which can be invaluable.
• We are members of  The Property Institute's (formally ARMA) health and safety working group for that provides industry best practice and guidance.
• We led on the creation of a public affairs group which has lobbied the government so leaseholders won't pay for the remediation of unsafe cladding.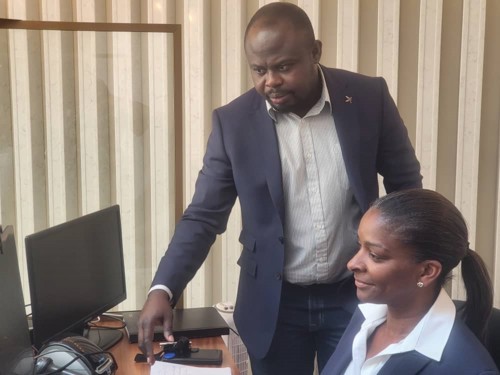 Training
As an Investor In People platinum accredited company we offer extensive health and safety training to our people including all on-site team members. Additionally:
Senior on-site managers and all property management employees receive Institute of Occupational Safety and Health (IOSH) training.
All Directors have undertaken IOSH's Executive training course.
Bespoke training matrices have been created for job roles across the business.
We hold an annual health and safety month including roundtable discussions and training by both our health and safety team and external consultants.
Performance
We have received a RoSPA Gold Award annually since 2017 and in 2021 went one better with a Highly Commended award and in 2023 we received our highest ever accolade of Sector Winner.
Using HSE RIDDOR data, since the commencement of tracking statistics, we have been below the industry incidence rate.
We use trend analysis to identify areas of improvement.
In their 5 Star Audit report 2022 the British Safety Council stated:  "Once again, the organisation has been able to demonstrate excellent processes are in place for the management of health, safety, and wellbeing. There are excellent standards of leadership, and a well-motivated and competent health and safety team."
ARMA's Best Practice Advice for Fire Safety In Flats
ARMA have updated their advice note re Best Practice for fire safety in flats - you can read it here