Diversity, Equality, Inclusion & Belonging
At Rendall & Rittner we are proud of the diversity of our workforce and of being an RICS Inclusive Employer. We recognise that diversity of style, thought, opinion, and background make us more powerful than the sum of our parts.
We have three diversity commitments:
Hire a diverse team
Advance and develop people equitably
Engage in personal growth
We have a strong, embedded culture and values and a low gender pay gap. Our 'All In' DEIB strategy is enabling us to continue to build our culture where all employees are inspired to share their passions, talents and ideas. We want to continue to be an 'employer of choice' that attracts talent from all backgrounds embracing the benefits that brings.
Training opportunities are open to all and our comprehensive Engage in Learning platform is available in a wide variety of languages and options to suit different learning styles.
We have launched recruitment best practice training with new processes and mandatory diversity and inclusion training and have a number of employee engagement activities, including our regular Pulse surveys, to drive inclusion and belonging.
We will continue to partner with charities and organisations working with under-represented groups to progress them into employment.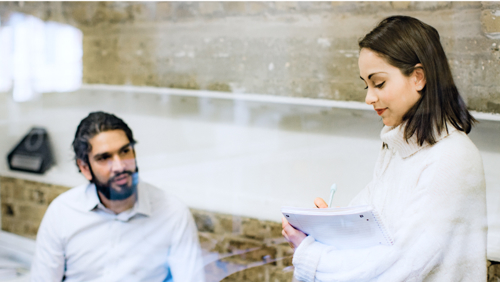 Flexible working
At Rendall & Rittner we want to build a company where people can do their best work.  To help make that reality we have been offering flexible working for many years.  
Our culture is not tied to locations, it's rooted in our values, our great people, and our mission of helping thousands of people to live better.
Since the pandemic flexibility is of course more important than ever and we have adopted an agile working model, allowing our people to work from home, but also attend an office when they need to for meetings and face to face interaction with colleagues. We have taken our hybrid working offer further as we want to make work-life balance a reality.
That's why, dependant on their role, our employees are able to work from one of our regional offices in London, Croydon, Milton Keynes, Manchester and Bournemouth.
We can also offer job sharing, part time, compressed hours, flexitime and staggered hours.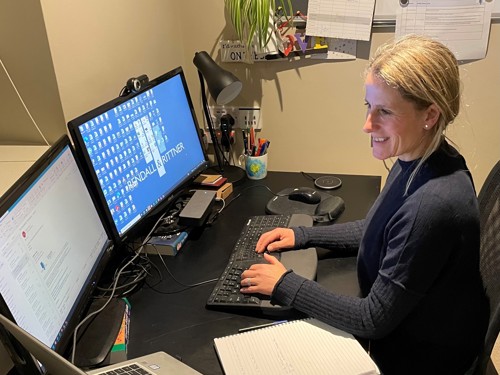 Health and wellbeing
Health and wellbeing at Rendall & Rittner is built around four pillars - mental, physical, social and financial. These are the corner stones of our approach to the wellbeing of all our employees and team members - an ever-greater priority for us.
We pay specific attention to mental health, running an annual programme of activities and initiatives; from promoting Mental Health Awareness Week and Stress Awareness Month to raise awareness amongst our people, to organising regular health and fitness sessions. The aim is to provide support for employees and to normalise the discussion around mental health.
We have a team of Mental Health First Aiders who can identify, understand and help a colleague who may be experiencing a mental health issue.
We have also teamed up with LifeWorks - the leading employee engagement and wellbeing programme. It offers support for any work, health or life issue.
The many benefits it includes are -
It is free, private and 100% confidential for our employees and their immediate families.
There is access to a 24/7 helpline, specialist counselling and practical support.
It offers personalised wellbeing content and interactive multimedia tools to manage your health proactively via the app.
Free virtual fitness programmes.
Great deals and discounts, made available exclusively through the platform.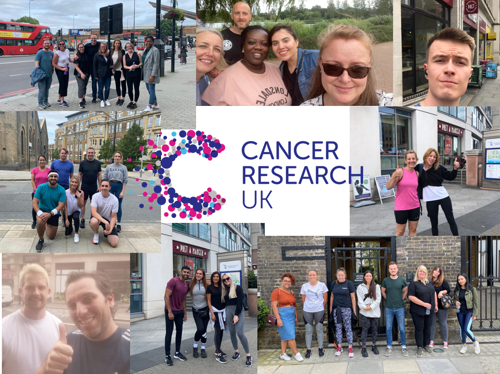 Learning and development
Training, development and continuous improvement are integral parts of working for Rendall & Rittner.
Numerous opportunities for personal and professional development are offered and we encourage all employees to sit professional qualifications that are relevant to their teams' and our clients' needs.
Training is also available via our Engage in Learning platform to ensure skills and abilities are kept up to date and the customer experience continuously enhanced. We offer a number of bespoke training packages to all our people on key topics such as:
Health and Safety
Customer Service
Technical behavioural skills
First Aid
Coaching skills
Time management
Emotional intelligence
Presentations and influencing skills
Wellbeing
We use specialist training consultants and external training courses as required. We also capitalise on the great knowledge resource that is our employees through lunch and learn sessions. This ensures that training is delivered by our own experts whose experience is directly relevant to the needs of the business, our clients and customers.