Procurement
How we procure key utilities and supplies is not just about delivering value for money for our stakeholders, but lowering the carbon footprint of our operations.
We have been working in partnership with Ecotricity, Britain's greenest energy provider, since 2019 to supply renewable energy to the communal areas of homes across our portfolio. During 2022 this saved 20,982 tonnes of CO2e.
We are extending PowerBI reporting to clients to drive down energy consumption and we are optimising voltages.
We have used Delphis Eco's professional cleaning products for more than five years across a large number of developments under our management. They manufacture all their products here in the UK from renewable, plant-based ingredients and hold an EU Ecolabel accreditation and a Queen's Award for Enterprise: Sustainable Development. In 2022 this saved c.477 tonnes of CO2e. Special product bundles are also offered to residents. 
Lyreco supply janitorial and stationery supplies to our developments and offices via their green fleet of vehicles with optimised delivery patterns.
Recycling and litter collections
We are recycling more of the right things, more often, and helping to clean-up the environment through our regular litter collections.
We support Global Recycling Day, Recycle Week and World Environment Day every year as well as local recycling projects such as Repurpose GBCH.
We also actively promote recycling within our offices and the developments we manage.
Initiatives include clothing and abandoned bike collections, to webinars and workshops with local authorities.
Donations by residents to White Rose clothes collection banks at a number of our developments in 2022 exceeded 131,000kg of unwanted clothes, raising c.£200,149.
Redundant furniture from our Head Office reconfiguration in 2023 is being redistributed to schools via Waste to Wonder.
In 2022, as in recent years, our volunteers are undertaking a series of litter picks and beach cleans throughout the country, including working with Thames21. 11 volunteering days occurred last year.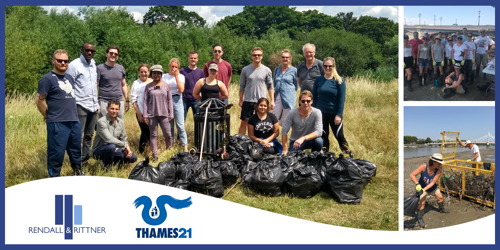 E-billing & e-communications
We have launched an e-billing and e-communications initiative following extensive legal advice to ensure compliance, in order to reduce the consumption of paper. 
to encourage customers to sign-up to our fully compliant e-billing and e-communications initiative we are promoting our Tree Pledge and are donating £1 for each new sign-up.
To date, this has resulted in us donating £18,000 to tree planting initiatives which has supported the planting of 2,570+ trees.
We have reduced paper consumption by 625,000 sheets of paper annually.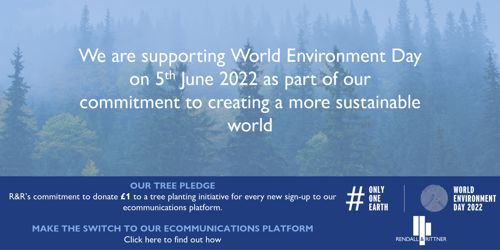 Charity
We are supporting three main charities through a wide range of charitable giving initiatives. In addition in 2023, we are supporting Ukrainian Action.
On October 20-22 2023 a team of 12 volunteers from Rendall & Rittner drove 6 pick-up trucks, that the company  sponsored, filled with humanitarian aid c.1,000 miles from London with Ukrainian Action (UA), a charity which is providing an emergency response to Ukraine.  
We have had tremendous engagement and goodwill from our clients, employees and suppliers to our initiative with UA.  A huge thank you to everyone who has donated whether that was via Just Giving where we have raised more than £28,000 or who gave the supplies we took!
Pick-up trucks like the ones we have donated are used to deliver supplies throughout the country, to transport people safely and to help the wounded so they can receive urgent medical assistance. Here's the story of our trip with UA:
We partner with two main charities Great Ormond Street Hospital (GOSH) and the Stroke Association, and in addition our people nominate a charity every three years which is currently Cancer Research UK.
In 2022, we raised £20,350 for our charities. In addition, every year, we have a Christmas toy appeal for GOSH and in 2022 gifts were collected with a value of c.£10,000.
Our people
We utilise a range of wellbeing initiatives such as Lifeworks 'the employee engagement programme'.
We support a number of local employment initiatives such as Project Search to enable the recruitment of on-site employees from within the local area of the developments we manage.
We use local contractors wherever possible.
In recent years through flexible and agile working for our c.400 non-property management staff we have reduced the number of daily commutes to an office by 90%.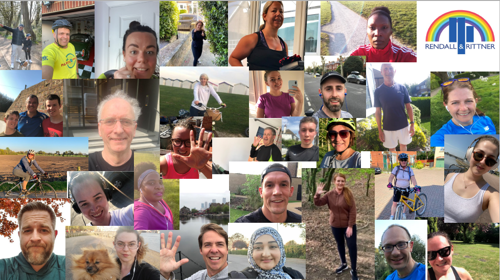 Plant and equipment
We are committed to maintaining plant and equipment within our schemes to optimum efficiency standards.
This is enabling us to reduce consumption of gas and electricity, improve output, minimise waste, reduce costs and diminish down-time.
Review of 2022
See our environmental and sustainability highlights in our review of 2022 infographic here. 
Latest sustainability news
Find out what our latest sustainability news is here.