Change with us
Rendall & Rittner is the UK's leading residential property management company. We are instructed by our clients to manage their developments whilst delivering 5* customer service at all levels. Our developments staffing structures and service levels can be compared to 5* hotels.  
For example, we take responsibility for managing areas such as communal areas and grounds maintenance, on-site facilities and staffing, major works projects and service charge budgets. We also oversee the safety and security of residents, ensuring all legislation is upheld.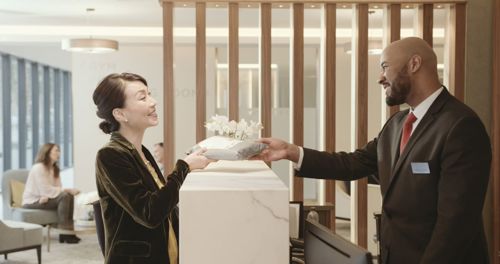 Your development
At Rendall & Rittner we recognise that training and development forms the basis of professional growth. As a result, we financially invest in all our employees to enable personal growth and progression.
We believe that our commitment to supporting and subsidising our people to achieve relevant professional qualifications is unrivalled. Many of our employees go on to become either an Associate or Member of The Institute of Residential Property Management (AIRPM/MIRPM); an RICS Associate (AssocRICS), or pass professional accounting qualifications.
To aid professional development we run a number of small 'expert led' sessions where our people can enhance their skills and knowledge.
We will continue to grow Rendall & Rittner with the goal of becoming the largest and the best managing agent in the country. This will in turn create great career development opportunities for our people.
Matt Rittner
Founding Director, Rendall & Rittner
About Us
At Rendall & Rittner our mission is to continue to deliver outstanding property management services to our clients and lessees to meet and ultimately exceed their expectations. Our dedication, innovation and achievements are regularly recognised by our peers, and the wider property industry, at some of the industry's most prestigious award ceremonies.
Rendall & Rittner has grown substantially, particularly in the past 5 years: we now employ over 600 R&R colleagues and are responsible for more than 1,500 on-site team members. We have established a professional and highly personal practice that is continuing to grow and create opportunities for our people.
Our move to an agile working environment for our office based roles has been very successful. We seek to be a 'people led, technology driven' business. By embracing the efficiencies of digitalisation we believe it will enable our people to give even better personal service to our clients and customers ensuring we remain at the forefront of our industry.
Our portfolio
Our people gain exposure to managing some of the UK's most prestigious and complex developments.  They vary greatly, but often have on-site facilities such as pools, gyms, cinemas, VR rooms, bars and more!
Our growth has been, and continues to be, based on the recommendations of clients and lessees who have first-hand knowledge of what we can deliver. For us customer satisfaction is not just a positive for today, but the building block for tomorrow!