We are delighted to announce that we have recently been shortlisted for three prestigious awards. This includes two categories at the Property Week RESI Awards 2021, where we have been shortlisted for both the "Consultancy Practice" and "Property Manager of the Year" awards. It has also been announced that we have made the final shortlist for "The Employee Engagement Award" in the Investors in People Awards 2021. Having been awarded RESI awards in the past, as well as already having achieved a Platinum accreditation from Investors in People, we are delighted to have been shortlisted for these awards. 
The Investors in People Awards celebrate the very best organisations and individuals from around the world across various organisational, people, wellbeing and leadership categories. We are committed to employing the best possible people for every role. Knowing that our employees are pivotal to our success, being shortlisted for The Employee Engagement Award is testament to our continued commitment to delivering excellent property management.
Now in their 10th year, the RESI Awards recognise success within the residential property sector, with developers, landlords, agencies and local authorities amongst those competing. Rendall & Rittner nominations highlight our success in both property management and consultancy. At every development that we manage, we take a personal approach and are determined to deliver excellent customer service. We are also proud to use our expertise in the industry to provide consultancy services and create management strategies that really work.
The winners of The Employee Engagement Award will be announced at The Investors in People Awards online ceremony on the 23rd November, while the RESI awards will be hosted on the 1st December at Grosvenor House in London. We would like to say a massive thank you to everyone at Rendall & Rittner, as well as our partners and clients, as none of this would have been possible without you.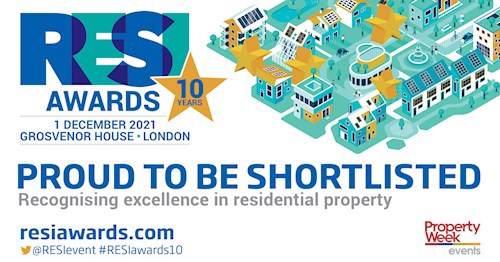 Posted: 24 September 2021