At Rendall & Rittner, our customers are at the core of everything we do. In order to acknowledge those members of the team that have gone above and beyond and delivered outstanding customer service, we have recently presented our Service Champion Awards 2022 for on-site staff. With nominations open to both our people and residents, we were delighted by all of the positive feedback that we received about our staff. With over 1,500 people working at developments across our portfolio, there was plenty of competition, but worthy winners have now been chosen!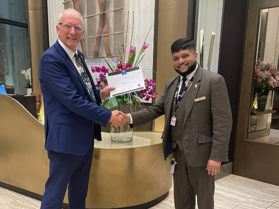 This year, Rizwan Mohammed (Building Manager at Adelaide Wharf in Shoreditch) and Dave Joplo (Day Concierge at Curie House, Stone Studios in Hackney Wick) have won the resident-nominated awards. June King (also a Day Concierge at Curie House) and Judas Joao (Duty Manager at One Blackfriars) were highly commended by our residents.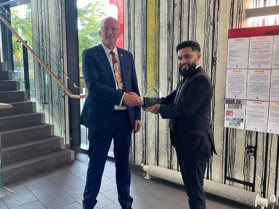 Speaking about his award, Rizwan commented: "The recognition means a lot to me, particularly as I was nominated by the residents of my development. Having won this award in 2021, it shows the consistency of my service and how it is having a lasting impression on those around me. I believe delivering good customer service is especially important for on-site staff as we are regularly interacting with clients, residents and contractors face-to-face, and therefore representing the Rendall & Rittner brand daily. Company processes and training have made it easy for me to perform my duties and provide good customer service."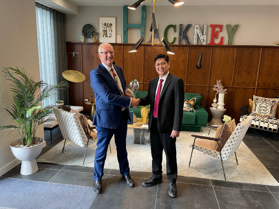 Dave Joplo also commented: "Recognition means that you have done something good for the welfare of everyone. It is a great honour to receive this recognition and humbling to know that the work you contribute to the company is being valued and recognised. I believe that it is very important to give good customer service. The company's mantra is to give the best and satisfy our clients' needs at all times and the training I had before I started this job helped me a lot in preparing myself as a customer service provider."
Our people had the opportunity to nominate their colleagues. The winners of our 2022 colleague-nominated awards are James Kennedy (Head Concierge at Riverside Quarter in Wandsworth) and Claudia Salazar (Head Housekeeper at Riverwalk).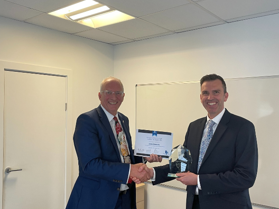 When asked about his award success, James replied: "It is nice to be recognised by colleagues and peers for the work and effort I put into this job. We should always want to achieve our best and help when and wherever needed. Good customer service is vital in our industry as we represent not only our team, colleagues and Estate, but Rendall & Rittner at large. Knowing that I have a team of concierges to provide excellent service on a day-to-day basis helps me deliver good customer service. Also knowing that my onsite management team is always available for support and guidance when needed is great."
Commenting on her award win, Claudia said: "It means so much to me, my family, and Riverwalk. I was so surprised to see Mr Rittner and it feels amazing to have been recognised by my directors and Rendall & Rittner. It means my work is important and I am doing a great job n. Good customer service makes everyone happy and happy buildings become more of a community."
Sabrina Isles (Estate Manager at NOMA in Kilburn) and Carlos De Oliveira (Estate Administrator at Aberfeldy Village in Poplar) both received high praise from their colleagues and were highly commended.
Reflecting on her recognition, Sabrina Isles commented: "This meant a lot to me as it brought into practice the value of the staff here at Rendall & Rittner, from all levels up to the board of directors. Not only does good customer service ensure that all of our residents are happy, but it also allows us to have the support to carry out our duties ranging from fire safety to residents' events."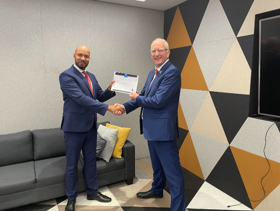 Carlos de Oliveria also commented: "The award and recognition I have been given, means a lot to me having served Rendall & Rittner for the last decade and shows that the levels of service provided exceeds expectation in every way possible. The guidance and mentorship of my former and current line manager, Frank Williams-Nwosu and Divisional Director, Wale Oladunjoye, have enabled me to provide the levels of service we all require to be seen as the best performers in our industry."