Now in its 17th year, Recycle Week is a celebration of recycling, organised by WRAP under the Recycle Now brand.
This year, the theme will thank the nation for continuing to recycle despite the challenges that COVID-19 has presented, under the banner 'Together - We Recycle'.
Helping us to recycle together are Delphis Eco, the UK's leading manufacturers of environmentally friendly cleaning products.  We asked them to give us an insight to how they are celebrating the week.
"As a result of Covid-19, there has been (and still is) a global shortage of bottle closures (trigger sprays, hand soap pumps, and spray pumps). We launched our 'Tops Off' campaign to encourage our customers to return their bottle tops so we can repurpose and reuse them in our products - If everyone in the UK recycled just one bathroom cleaner bottle top, it would save enough energy to vacuum 82,460 homes.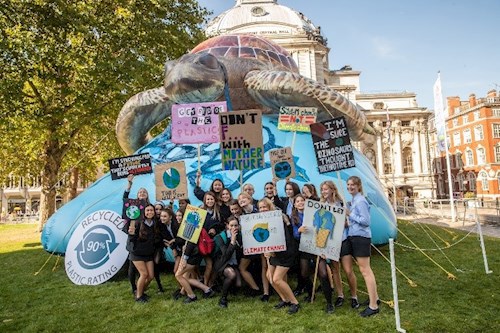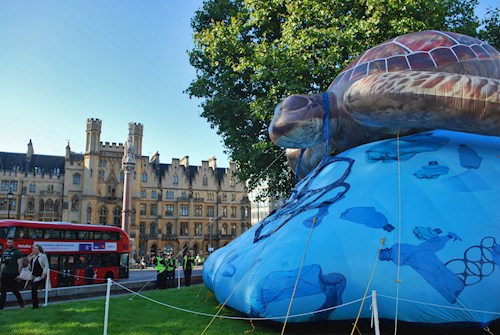 To continue to bring the plastic challenge to the forefront, during Recycle Week last year, we commissioned Tim the Turtle (a recycled plastic 30ft high inflatable) to journey around different locations to facilitate discussions around plastic waste, climate change and what we can all be doing to take plastic out of our oceans. Tim journeyed around schools across the UK and our CEO, Mark Jankovich, hosted talks centred around sustainability to engage children from a young age on the plastic challenges we are faced with. We had big plans for Recycle Week 2020, however Covid-19 has slightly impacted these, so we now have Tim doing virtual visits!"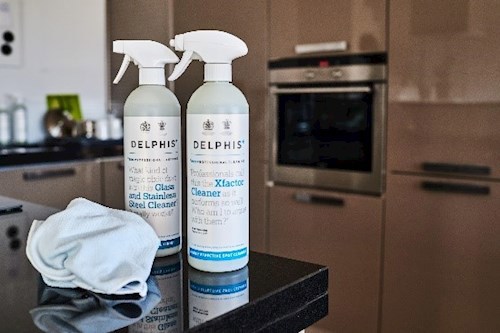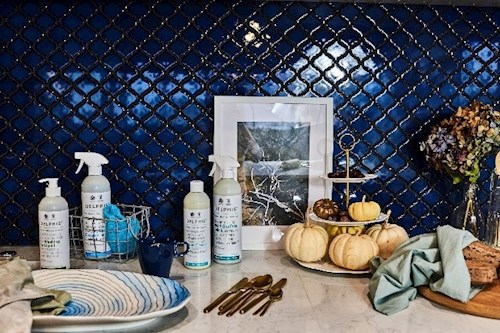 Rendall and Rittner has partnered with Delphis Eco to ensure its buildings are cleaned with chemical free products. Rendall and Rittner has saved 339Kg's carbon since starting using Delphis Echo products.
Delphis Eco cares passionately about its environmental impact. Their ingredients are sustainably sourced, and all of their products are readily biodegradable. Their range is completely phosphate and phosphonate free and all of their packaging in 100% recyclable. That's why we are offering an exclusive cleaning box for all Rendall & Rittner residents and staff to keep their homes green and toxic fume free!  You can choose from a bundle of 12 or 6 products, each with 20% off until 31st November!  For further information, visit here,