This year's Global Recycling Day, held on 18 March 2021, brings the importance of recycling into the spotlight and highlights the efforts people are making to continue recycling even during the challenges of the pandemic. Environmental issues are a top priority for Rendall & Rittner, and as a business, we are always working towards ways to help our residents live greener lives.
Recycling initiatives across our communities has gone from strength to strength over recent years. Here are some of our successes:
Last year 67 developments took part in our recycling initiatives from clothes to books, bikes and batteries.
Getting rid of unwanted clothes is a chore and so we've made this easy for residents through our ongoing clothes recycling schemes. In London we partner with Laundry Republic, through which we've so far raised over £160,000 for the charity Scope. We gave it a competitive element between the different developments to help spur them on and top of the leader board was The Circle in Shad Thames, with City Quarter and Woodberry Down as close runners up.
At other developments mostly outside of London, we have installed clothing banks from White Rose to collect unwanted clothes. From here items are either sold in boutique charity shops to raise funds for the Aegis Trust or recycled, diverting these items away from landfill. We have collected more than 32,000 kg of clothing which equates to a total carbon offset of nearly 120,000 kg, a great achievement.
We have also teamed up with Recycle Your Cycle for bike recycling. Over the past two years our developments have donated nearly 300 bikes, which in turn raises money for charities across the UK. We also host cycle safety workshops to encourage residents to feel confident cycling on the roads.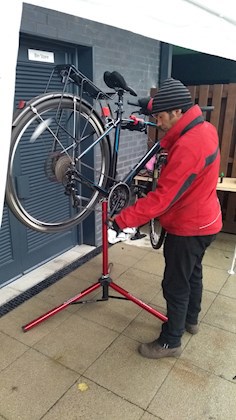 We had a push on recycling batteries - 46 developments took part in the Battery Back recycling initiative run by the European Recycling Platform to avoid them going into landfill.
Unwanted books have been collected at 17 of our developments and donated to local libraries. We have seven developments with community libraries including Danes & Empire, New River Village and Riverlight offering book sharing for residents.
We have also held a recycled materials art competition with various categories for the children living at places we manage to enter.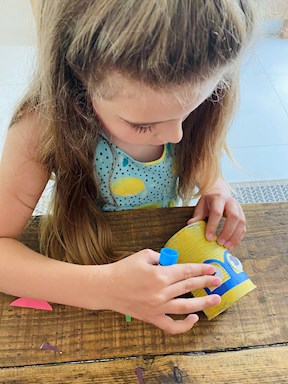 We get involved in National Recycling Week every September to celebrate these green successes and further encourage our residents to think about recycling as much as they can. Together we can make the world a greener place.
by Marc Gomes, Community Engagement Manager