There's nothing like a touch of community spirit and at Rendall & Rittner we know the importance of holding events for residents to ensure the successful running of a development. The past few years have reaffirmed to us why a strong community spirit is so important, particularly when it comes to residents' wellbeing and personal safety.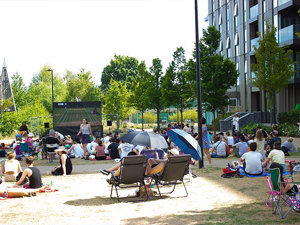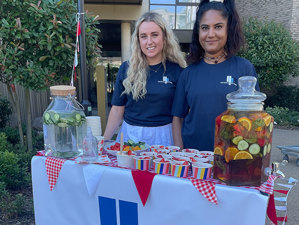 Over the years at R&R we have run dozens of events for our communities and we have always found them to be wholly worthwhile and well attended. With the summer season now well and truly under way, we recently provided a Strawberries & Cream pop-up stall for a screening of the Wimbledon Men's singles' final at Woodberry Down. Community spirit was in full force on a day that encouraged socialising outside in the lovely weather, and we were thrilled by the number of residents that were able to enjoy the day with us.
In June, we celebrated the Queen's Platinum Jubilee at several of the developments we manage. Riverside Quarter enjoyed a phenomenal party in conjunction with The Cats Back pub, where residents enjoyed the entertainment on offer and exclusive use of the pub gardens.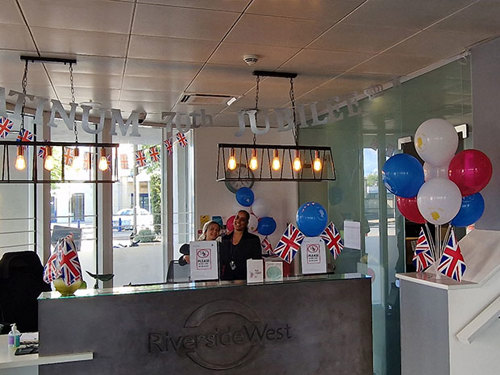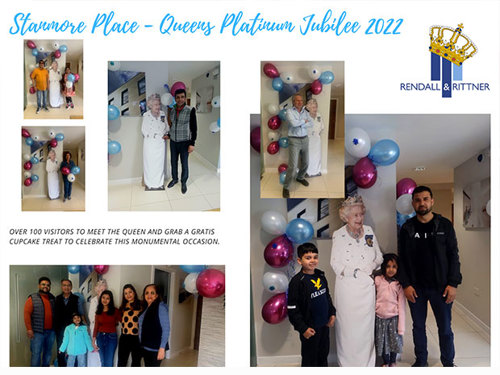 At Chelsea Waterfront residents brought picnics to a communal street party and watched the fighter jets fly overhead. An amazing street party was also hosted at Royal Arsenal, which featured a series of musicians, a wellness area for yoga, and a demonstration from the Royal Arsenal Rugby team. All events were well attended and thoroughly enjoyed. It was incredible to see the strong sense of community that was achieved at these gatherings.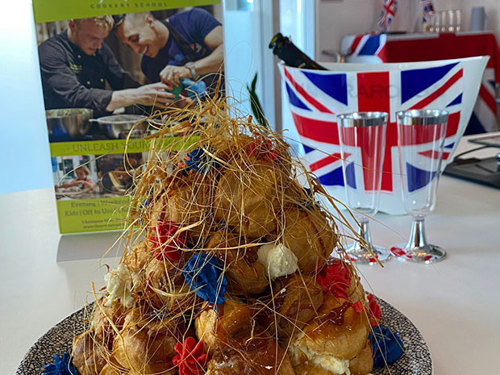 To celebrate Easter this year, we hosted a range of events at some of the developments in our portfolio, including Aberfeldy Village in East India Dock and at Millbrook Park in Barnet, with eggs hidden around the developments for residents to find. We also hosted an Easter Egg Hunt at Woodberry Down with Ecokleen, providers of eco-friendly cleaning services at the site, where the beloved Easter Bunny was on hand for fun and games.
A key component of our community engagement services is our Residents Club. The club is a free, on-going initiative developed to enhance the experience of those who live in R&R managed properties. This year, the Club held its first  Sunday Lunch event at the charmingly authentic French brasserie, Gazette Chancery. With a range of residents from across our London portfolio taking part, it turned out to be very popular with members.
Stewart Brown, Operations Director, commented: "We really believe in the value of community events and over the years we have seen our developments really thrive off the back of them.  We work closely with our Estate Managers to get to know the types of residents at each development in order to create a successful formula for social activities. Our residents range from single occupants to families and we know that some really strong bonds and friendships have been formed by residents who first met at one of our community events."
At Rendall & Rittner we believe that it is important that we provide value added service across our sites. We are 'hands-on' at our developments and encourage everyone to look out for each other and become more social. The community engagement services that we offer are a vital part of this.