SUPPLIER BLOG – by Angus Cunningham, Founder and CEO of Scotscape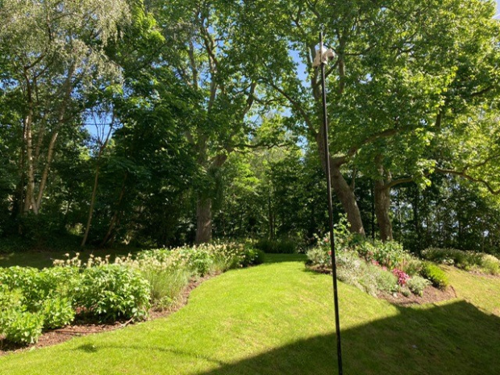 Wimbledon Hill Park
One of the enduring positives since the start of the pandemic is that so many people have become more interested in gardens and spending time in nature. We frequently hear that the residents of professionally managed developments now place more value on their outdoor spaces. With these shared spaces being used more than ever, there is a growing need for landscape maintenance as part of property management.
We work with Rendall & Rittner across many residential developments to ensure their grounds are developed, planted and maintained to the highest standards throughout the year, creating attractive and inspiring places for residents to spend time.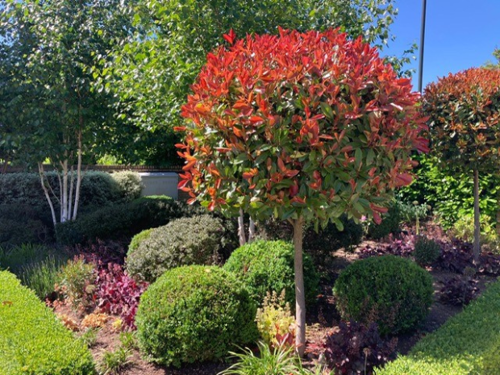 Wimbledon Hill Park
At Scotscape, we strongly believe in the power of gardens and nature to improve urban places for city dwellers. The areas of planting and trees within urban developments are the lungs of cities and play a huge part in contributing to biodiversity. Under the Environment Act from next year new developments will need to deliver at least a 10% increase in biodiversity. While this must be factored into the development footprint, some quick wins for increasing biodiversity might be to not mow all the grass and to create wildflower areas.
To complement our service, we have developed a range of services and products to encourage biodiversity in challenging locations including LivingWalls Living Walls (scotscape.co.uk) , LivingPillars™ Living Pillars (scotscape.co.uk) and micro forests Micro Forests (scotscape.co.uk). This product ecosystem is designed to maximise biodiversity in the built environment and can also benefit air quality.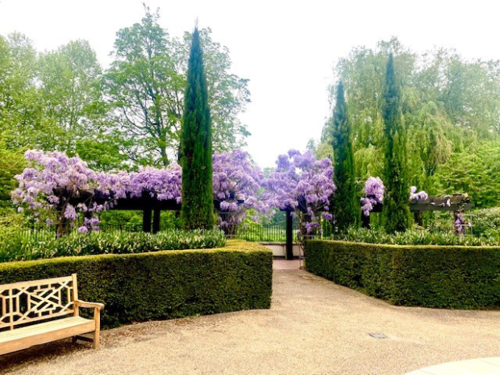 Richmond Bridge
Outdoor spaces must be carefully designed to satisfy both residents' needs and encourage biodiversity. There should be landscaped spaces for recreation where residents can enjoy sitting outside or socialising, which helps create a sense of community, but also wild spaces where nature can do its thing. We have developed habitats to boost biodiversity for example planting native hedging and using coppiced wood to make bug hotels.
Sustainability is at the heart of the landscaping sector, so we endeavour to use environmentally friendly practices at all our projects. For example, we only use environmentally friendly weed and pest control, we use electric tools where possible, and our grounds maintenance staff are moving towards using an entire fleet of electric vehicles.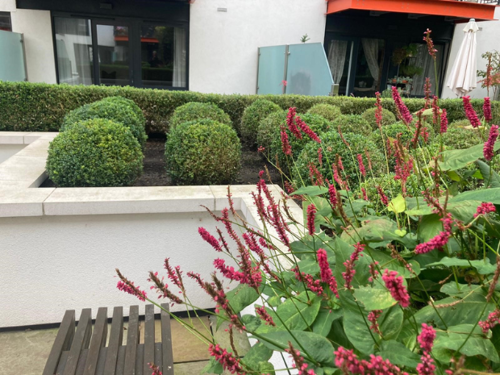 Royal Arsenal Riverside
Plant choice is important – for example shrubs with year-round colour not only help insects but also look attractive to meet residents' expectations. When we choose plants and trees, we think not only about whether they will grow well and look good, but also how much carbon they sequester, how many particulates they absorb and how much biodiversity they attract.
The Scotscape team typically implements the soft landscaping when a development is being built, then follows on with ongoing maintenance. In keeping with Rendall & Rittner's service driven ethos, we promise a higher level of service, which includes team supervisors regularly checking standards on site and a contracts manager visiting at least monthly. We understand the importance of showing residents the value they are getting for their service charges, so we supply regular newsletters, monthly reports, site audits and a wealth of knowledge and passion when we attend residents' meetings.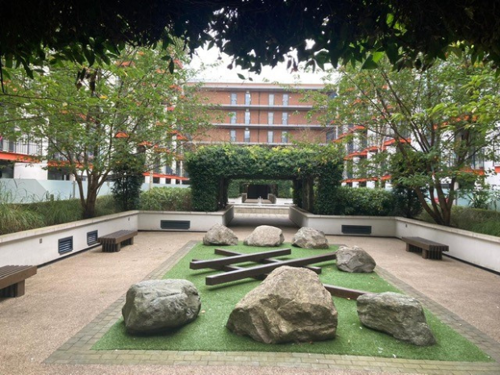 Royal Arsenal Riverside
Residents are increasingly keen to become involved in decision making – for example at Richmond Bridge and Wimbledon Hill Park, two flagship high-end developments the residents' committees are very involved. We work closely with Rendall & Rittner along with the committee to make sure standards are always at their highest level, advising on horticultural best practices and cost-effective improvements. During the summer months when the outdoor spaces really come into their own, it is great to see residents spending time in them and taking some time out simply to enjoy nature.